Lifewithoutscabies is a participant in the Amazon Services LLC Associates Program, an affiliate advertising program designed to provide a means for sites to earn advertising fees by advertising and linking to Amazon.com].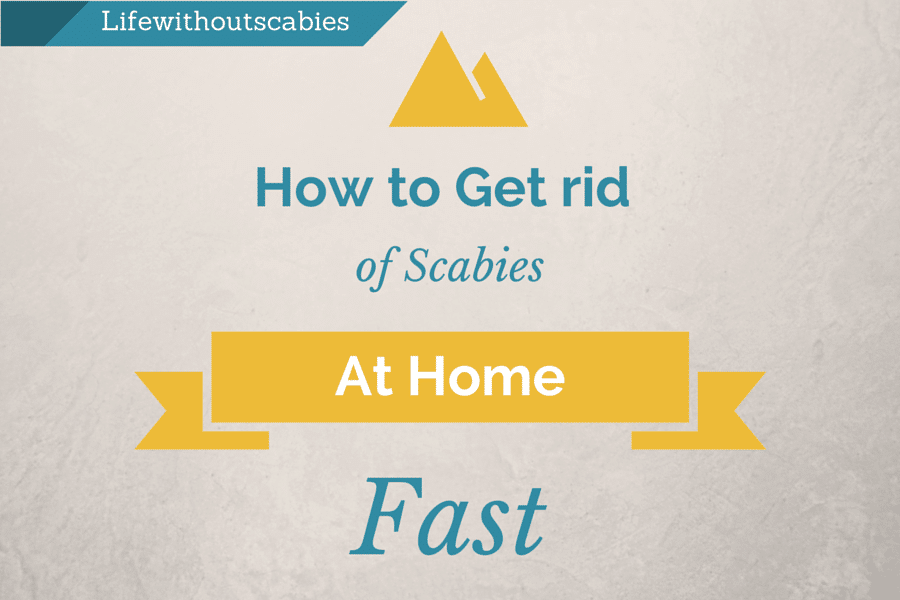 How to get rid of Scabies, fast.
This post has been a product of months of suffering, struggle, confusion and, finally – clarity and freedom.
I struggled with scabies for so long, but it didn't have to take that long…. And it wasn't for a lack of effort that it did.
I researched as much as a could. I toiled every day trying to get rid of the bugs.?But it took me awhile to find the information i needed – the information that actually cured me.
To find that info I had to first?sift through info that didn't work.?The advice I?originally found may have sounded compelling and gave me hope, but it was ultimately?misguided and incomplete, to say the least.
I spent a good amount of time and money trying these cures that ended up being?nothing more than a bandaid. The methods?just kept the mite population subdued, but never got rid of them entirely.
Although the advice I tried initially didn't cure my scabies, it wasn't because people weren't trying to give good advice.?There intentions were wholesome.?Most people online sincerely want to both help themselves get cured and support others to do the same. We all want that.
In the end the?misinformation available online is due to?a lack of knowledge and wishful thinking.
Let's get right into it
Now, like i said, there is a lot of misinformation on the internet concerning scabies.?The very first thing I want people to know is that natural scabies treatments are highly unlikely to cure your scabies infestation on their own. They just?don't do the trick.
Yes, natural remedies will not rid you of scabies by themselves.
For one, they don't pack enough of a punch – otherwise powerful remedies like neem?and tea tree oil may be?effective for 99% of viral, bacterial and parasitic infections.?But for scabies, they just don't cut it.
And why is that?
This is because scabies, throughout their evolution, have developed?effective protective measures to thwart off attempts to kill them.
They burrow deep and create?protective enzymes in their spit that they surround their borrows with. This?keeps them sealed in?and attempts at killing them sealed out.
While your tea tree and bleach baths may kill roaming scabies on the surface (sometimes called "surface crawlers"), they won't be killing the fully burrowed mites and their eggs.?You might feel some temporary relief, but you can bet the colony is still churning and burning out new little baby mites to continue conquering your epidermis.
Related: How to Avoid Losing Sleep from Scabies
What's the solution then?
My family is all about natural treatments when they are called for. But you have to be practical when dealing with issues that are?outside of the immediate natural remedy scope.
Scabies are a real nuisance that require serious?treatment methods.?If getting rid of scabies was as easy as we wish it was then it likely wouldn't have picked up the nickname "the seven year itch."
The best (and only) cure that I recommend to get rid of scabies is to use oral ivermectin and/or topical permethrin cream.
Oral ivermectin
If you have pets or livestock you've likely came across ivermectin over the years.
When ingested it enters the bloodstream, where the mites get to it and consume it. The molecular structure of ivermectin disables pivotal important functions of the mites effectively incapacitating them until they die.
They eat it, they die.
And while ivermectin results in a death sentence for mites, it is safe for humans to ingest at low levels and is easily disposed of by the body.
Here is a very thorough explanation on the application and use of ivermectin for scabies.
You can get ivermectin from your doctor or buy it yourself over the counter here. Keep in mind if you buy it over the counter it's not marketed for humans, but it works. You'll just make sure that it does not have added ingredients for heart-worms. The one I linked to does not. Use at your own risk!
5% Permethrin cream
Permethrin is another somewhat common household product. If you live in tick or mosquito country, you'll know what i'm talking about. It's very effective when used?for treating scabies.
Permethrin cream goes on topically and absorbs into the skin. It bypasses the mites defenses and kills live mites on site.
Permethrin cream is the most commonly prescribed treatment by doctors. Enough is dispensed to do two or more treatments. It is of upmost important that you follow through and do two treatments. This is because permethrin cream, just like every other treatment available, will not kill all of the eggs.
Their eggs are just too well protected.
The first treatment will kill the adults. Next you must wait for the eggs to hatch and then kill them before they can repopulate.?Two treatments is almost always enough to get rid of a scabies infestation for good.
You can buy permethrin cream online without a doctor here.
Cleaning your home and work environment is of upmost importance when getting rid of scabies
Re-infestation is not a fun prospect.
Nothing is worse than getting your treatment right – only to get infested again right after you've got rid of your scabies.
To prevent this you'll have to ensure that you're home, work space, car and any other locations that you frequent are entirely disinfected. Just as important, make sure that the people and animals in your life are also have taken care of (or are taking care of) their risk of scabies and getting rid of the mites?if they need to.
That part is hard.
It's hard enough to keep your car, work and home clean. But to have to talk to friends, family and co-workers about scabies? Ugghhh. I hated doing that.
But you need to.
When I got infested so did my family and some of my friends. And it came from my work to start with. So I had to deal with this from three fronts.
If I had just disinfected MY things and MY body, i would have cured myself. But for how long would that last? Many?of those people didn't know that they might have mites or didn't know how to treat them if they did.
It's shitty, but you have to educate those around you to ensure that everyone gets cured and stays?cured.
Cleaning your surroundings
Now some for some cleaning details.
While treating your skin for scabies you'll have to get rid of?all traces of scabies from your immediate and extended environment.
This includes deep cleaning:
Your house
your car
your work office
your clothes
your mattress
your pets
tabletops and surfaces
floors
anything else you come in contact with
All of this stuff needs to be taken care of to avoid reinfection.
Below?are some recommended cleaning and preventative supplies:
Treat your clothes and possessions often and thoroughly until your infestation is completely gotten rid of.


Now that you have your immediate environment covered there are some steps to take for your extended environment.
Do your best to stay away from people who you know might be infected. And?make sure they know how to get treatment.
If possible, take a vacation away from your environment. Go to a different space for 2+ weeks and treat yourself.
Stay away from places that are commonly associated with the spread of parasites like scabies. You might have picked up your mites from one of these places.?First, get to know this list of places post thoroughly. It lays out 13 places you are most likely to contract and share scabies.
Conclusion
This post covers the general protocol for treating scabies. The rest of this website will give you an even broader view of the best ways to deal with this plague.
Good luck.